Hello Guys, its great to be a part of the igotaslingshot community and am happy to be here! I look foward to lingering in the forums and posting some awesome Slingshots on COR Wheels while bringing our combined expertise to its members.
A little bit about ourselves : We are a custom high-end, forged wheel manufacture who have a combined history of over 30 years of aftermarket wheel experience. We are based out of Florida and are the direct manufacturer of our product. This means we over see the entire operation, from lathe turning and milling to finishing and assembly. Each wheel is custom made to to the vehicles application ( in this case the slingshot) to fit with out rubbing on any critical suspension compnents or fenders. You can find our wheels on many platforms that include Bugatti, Mercedes, Lamborghini, Nissan, Ford, Porsche, Polaris and more!
Thanks again to IGOTASLINGSHOT for setting us up and making us feel at home.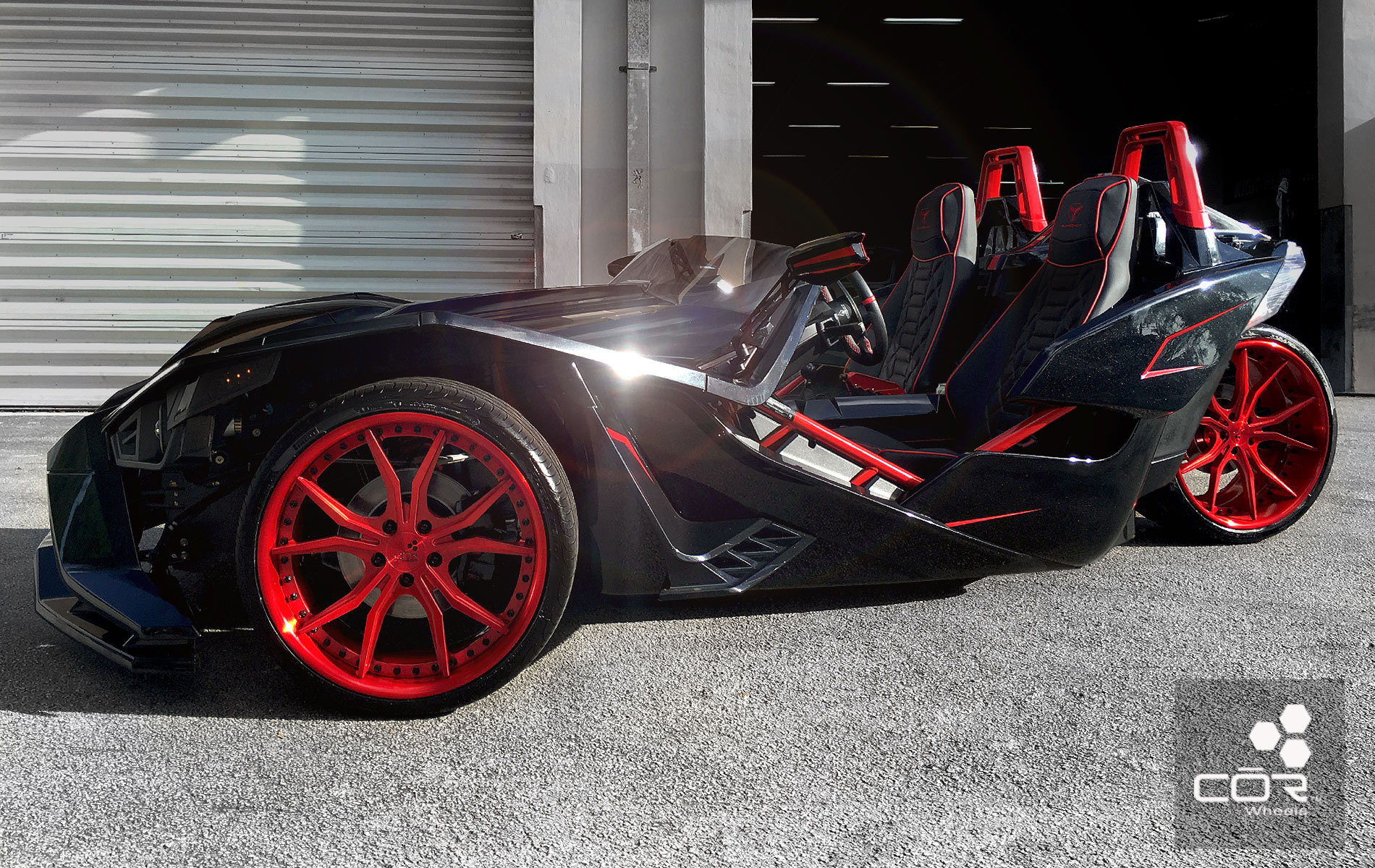 Cheers,
Alex
Last edited: